Antique is one of the provinces in the Philippines' western Visayas. Moreover, it is one of Panay Island's four provinces, with Aklan, Capiz, and Iloilo. In history, the name of the regions is derived from the ancient Native word, meaning giant red ants. The geographical profile of Antique is like an ordinary seahorse. It is an over-sized narrow strip bordering three-cornered scarf-like masses of land. Many holidaymakers and tourists, particularly those from cold countries, love the prevalent tropical climate. You can visit the best Antique tourist spot with this guide!
Antique people are known to be very welcoming and warm. They would almost always help guests and visitors. They 're mariners, just like most of their neighbors in Panay. 
Since long mountain ranges isolated antique people from other Panay inhabitants, they developed and used their distinctive language called Kinaray-a. The Catholic Church has a strong influence on the culture, architecture, and standards of the provinces. Local churches have also been seen as liberal institutions that shield their people from external forces.
Welcome To Antique
Agriculture is the province's primary industry. For instance, rice is the main crop in particular. Antique has its sector of fishing, cattle, and poultry. Its main products, including rice, muscovado sugar, fruits and vegetables, copra, and seaweed, are exported from the province to other areas in the country. It also exports articles and handicrafts manufactured.
There are a handful of mining plants in the province that use mineral resources such as marble, coal, gold, copper, gemstones, and calcareous stones.
Antique is not so well known in tourism as Aklan. However, every traveler might find excitement in discovering many panoramic views and natural wonders in this province. Pula Waterfalls has unique red-colored waterfalls. Mt. Madia-as offers lush mountain scenery, with plenty of flora and fauna, wild boar and wild deer, and rare orchids. 
For scuba divers who would surely rave about their anchorages, natural coves, and white sand beaches, Batbatan Island is a natural attraction. The Tibiao River is ideal for kayaking white water. Palakopak Lake is a great place to swim, camp, and picnic in San Remegio.
Antique Tourist Spots
The province of Antique is located on the westernmost tip of the continent, so many beaches and island groups can be explored in this area. There are many Antique tourist spot to see.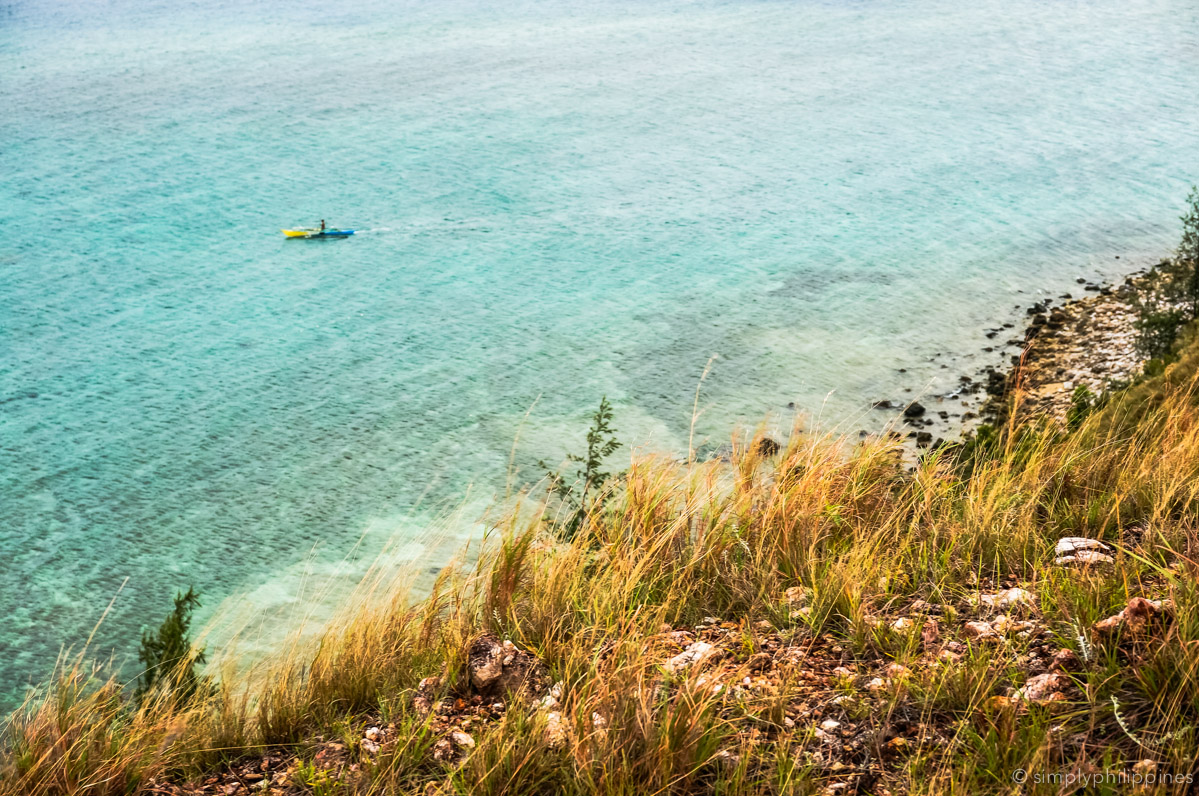 Highlands Strawberry Garden in Aningalan
Did you know that you can go strawberry picking in Antique? Barangay Aningalan was called "Little Baguio" of the Ancient Province in San Remigio. The town is known as Panay Island's "vegetable basket."
The Aningalan highlands are located 880 meters above sea level and have strawberry gardens from seedlings of Baguio and Benguet. Chayote, chocolate, salad, and other fruit are also grown.
The temperature here is much colder due to its higher elevation. The scenery is perfect for outdoor activities such as cycling, mountain biking, hiking, and spelunking.
You may also visit other Antique tourist spot such as wild Rafflesia sites, a sunflower farm, sight-decks, Igbaclag Cave and Danao Lake while in the area. Zipline, balsa, and horseback riding are other sports.
Cave Igbaclag
The rest of the San Remegio forests, including the Igbaclag Cave form an essential link between the Sibalom Natural Park and the forests in the central Panay Mountain Region further north. Adventure seekers will battle on the jagged rocks to get a stunning view of the mountains.
Falls of Igpasungaw
This place in Sebaste, Antique, offers a relaxing getaway with over 9 levels of waterfalls to dive into. Getting here is an easy walk from the main road for 30-45 minutes.
Falls of the Bugtong Bato
Bugtong Bato is another waterfall to which you can walk, a seven-tiered waterfall that can be reached by a 20-minute walk or footpath. Nevertheless, during the rainy season, it is best viewed to see the waterfall in full glory. In order to enter these cascades, tourists must walk through rice fields and local communities. Also, the first three cascades are viewed frequently. The third one has a deep, secluded basin in which you can dive.
River Bugang/Naranjo Water Park
The Bugang River is one of the Philippines' cleanest rivers. Naranjo Water Park is a Bugang river waterpark where visitors can practice various low impact water activities such as stand-up paddleboarding, kayaking, pedal boating, and river cruising.
Mararison Island
Mararison is the place to go if you are searching for a crowded beach and island destination. There are rolling hills, and sweeping views of the birds are simply amazing. The azure waters will make you float, and its idyllic environment will make you forget all your concerns. You have the choice of visiting the island for a day trip or a night.
A boat that takes you back and forth to Mararison costs around P750 for up to five passengers. If you go with a party, you 're going to save more money. You must also pay a P250 obligatory guide fee and an environmental fee for P30. The port of Culasi is your jump-off point for the island.
Rice Terraces
Antique has its own rice terraces in several areas of northern Luzon. Go on a pleasant stroll to get a lovely view of the terraces. The village of General Fullon is your jump-off point to this attraction.
Seco Island
Seco Island is a few hours from a remote attraction. But those who make the trip are rewarded with a magnificent, bone-white sandy coastline and watery waters. Its distance is part of its attractiveness and charm. Because of its distance, there are few people. Laze at the beach, go swimming, sunbathing, or kitesurfing.
The World's Largest Flower
You don't have to go to another country to see this unusual species, you can see the antique Rafflesia or corpse! Unlike in Malaysia, without hiking, you can easily see the Rafflesia. This is the place to see in San Remigio, close to a paved road. It's only a couple of minutes' walk.
Malumpati Cold Spring 
You would undoubtedly want to cool down after a hot day of exploration. A dip in the Cold Spring of Malumpati is just what you need. Relax and revitalize your body in the waters. There are huts nearby to hang out and do nothing before visiting the other attractions of the province.
Bugang River
If you want to have a slow day, tub on the peaceful waters of the River Bugang, one of the cleanest in the country, is said to be the river. Relax on a tube while you enjoy the beautiful landscape.
How To Get To The Antique Tourist Spot
Looking at Antique on a map, it is made like a seahorse swimming upside down towards the Sulu Sea (plus the Seco and Caluya offshore islands). From north to south, it is possible to reach Antique from any of its gateways: the airport of Kalibo, the airport of Caticlan, the airports of Iloilo, or the ancient airport. Running to all these destinations is Philippine Airlines.
Antique Airport
The San Jose Airport is also known as Antique Airport, as it is situated in the provincial capital of San Jose de Buenavista. In order to avoid confusing it with Mindoro's San Jose Airport, call it Antique Airport. Philippine Airlines provides the Clark – antiquarian route three times weekly — Thursdays, Thursdays, and Sundays.
This is for those traveling to the southern part of the ancient city of San Jose, Sibalom, Hamtic, Tobias Fornier, Anini-y, Belison, San Remigio, Patnongon, Valderrama and Bugasong.
Apart from those towns, if they enter the southern cities of Iloilo, Miagao, San Joaquin, and Guimbal, it is convenient and faster. If you come from Manila, Genesis P2P busses run from Clark International Airport to Manila (NAIA 3, Ortigas, and Trinoma).
Iloilo International Airport
Iloilo International Airport is an excellent option to visit the southern cities of Antique. If Iloilo is part of your itinerary, this is even better. A number of airlines fly daily to Iloilo Airport.
Kalibo International Airport
Kalibo International Airport is also a good option if you decide to fly to the northern region of Antique, such as Pandan, Culasi, and Tibiao. Different airlines fly daily to Kalibo, Aklan.
Caticlan Airport
You may also select Caticlan as a jumping point to Antique when you intend to visit Boracay and Antique.
By the Sea
The Port Lipata in Culasi and the Port of San Jose in the provincial capital are two seaports in Antique. Antique (Culasi-Caluya) is planned to connect to Mindoro via FastCat. For now, the Roll-On Roll-Off Ferries from Manila to Caticlan are available for sea transit. Look for the Ceres bus to Antique at Jetty Station.
Final Words
People living in Antique are known to be warm and hospitable, so exploring the province is generally free. However, you are still in charge of securing your items. Wear life jackets, wear water shoes (especially on rocky coast), and wear a helmet when you drive on a motorcycle. Always hear the warnings and instructions of the locals.
In Antique, whether summer or rainy days, there is still something worth doing. The Philippines' summer is from March to May. Tourists and locals flock to the beaches, the cold springs, and the highlands to escape the sun.
See? There are so many antique tourist spot to choose from! For those who like to chase waterfalls and overcome rapids, these practices are best done during the wet season.