The Philippines is a beautiful country renowned for its majestic beaches and jolly people. You'd be wrong not to include the Philippines in your bucket list of places that you should visit. If you do decide to visit the Philippines, we have a list of things to experience in Manila, the capital city of the country.
Manila has a population of a little over 14 million. It's a city that's hustlin' and bustlin'. You'd be happy to know that there are a lot of things to experience in Manila. Although to tell you now, if you're looking for a more serene destination, Manila might not be the ideal place you'd want to go to.
But if you're looking for a wild urban adventure, Manila definitely won't disappoint you. Manila is a fairly huge city. To be honest, if we're to list down every single place that you should visit in Manila, you might not even know where to start.
Things to Experience in Manila
To make things easier for you, we've done the homework and compiled a handful of experiences you should at least try once in Manila. Here are but 7 of them:
Visit the Rizal Park
You really can't say you've been to Manila without having to visit Rizal Park. Trust us, you'll be missing a lot if you don't get to visit one of the Philippines' most iconic places. There's much to see at the 58-hectare Rizal Park, also known as Luneta Park.
To start, the Monument of Rizal is located at Rizal Park. It's where the country's national hero was buried. The incredible Monument of Rizal was sculpted by a Swiss sculptor named Richard Kissling.
The monument has a standing bronze statue of Rizal with an obelisk behind it which gives the monument a total of 12.7 meters in height. Besides being the resting place of the country's national hero, Rizal Park was also once an infamous killing ground, being the place where three secular priests were also executed.
On the flip side, Rizal Park is often used as a venue to break world records and is the largest urban park in Asia. You wouldn't want to miss being at Asia's largest urban park now, would you?
Moreover, three popes were also able to held masses at Rizal Park namely:
Pope Paul VI during 1970.
Pope John Paull II during 1995. The world record for the largest papal crowd in history happened during this moment.
Pope Francis – 2015
Of course, there are more interesting things going on in Rizal Park than just the Monument of Rizal. There are gardens and other spots within the park that your eyes and soul will thank you for. Visiting Rizal Park is definitely one of the things to experience in Manila that you shouldn't miss.
Manila Ocean Park
The Manila Ocean Park isn't too far away from Rizal Park. It's actually quite near. Perhaps that's another reason why you shouldn't miss going to Rizal Park. The location is so iconic that it has been surrounded by more other tourist attractions.
If you love water and aquatic life, be sure to visit the Manila Ocean Park. It's one of the things to experience in Manila if you're game and ready to literally go wet and wild. You won't run out of activities and attractions. Plus, if you're looking for nearby accommodation, there's the Hotel H20 conveniently inside Manila Ocean Park.
The hotel even features marine-themed rooms. Manila Ocean Park features a lot of aquatic life and you can get to see them as if you're underwater from the Oceanarium. You also wouldn't want to miss their amazing sea lion shows and other attractions such as the Trails to Antarctica and the Jellies Exhibit.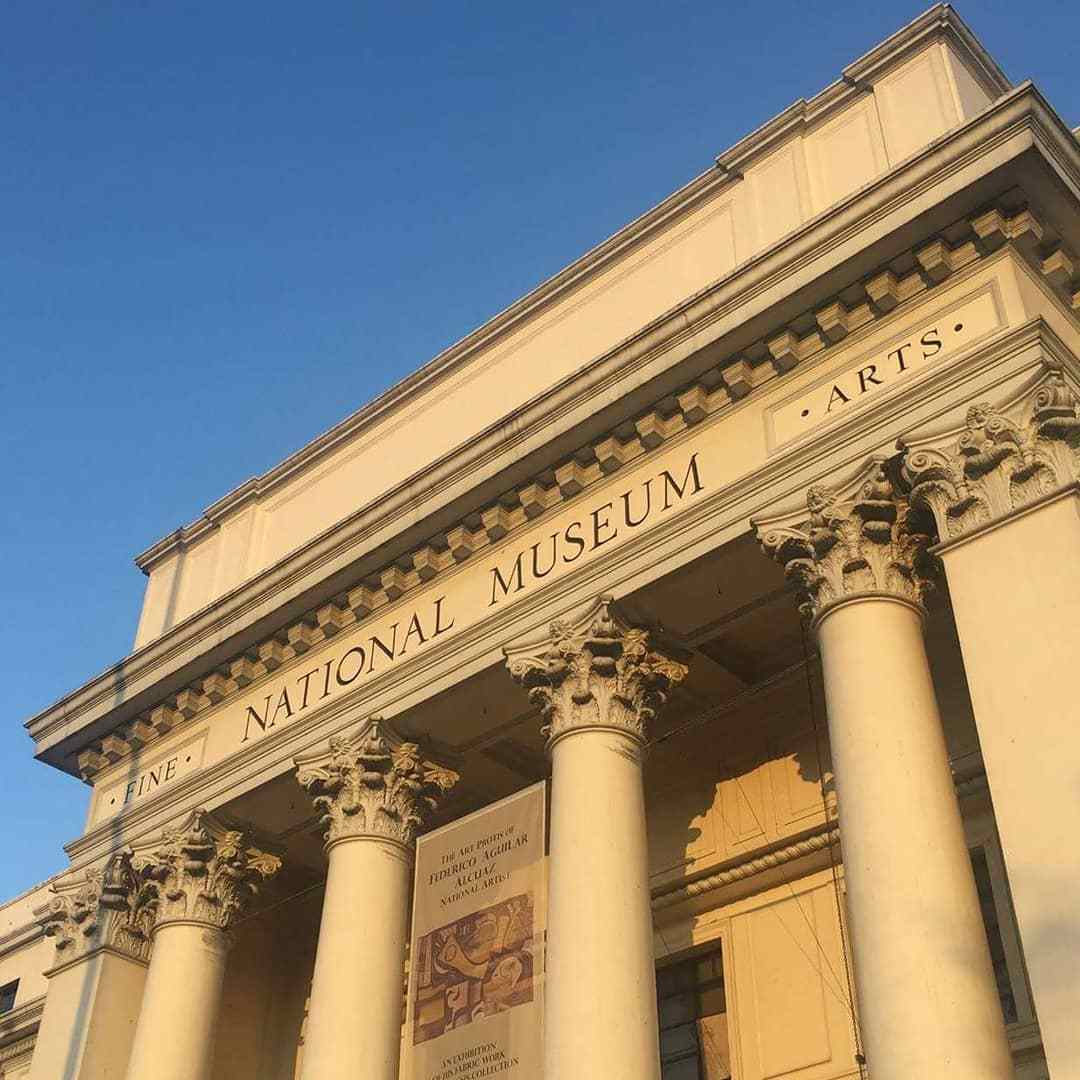 Go Museum Hopping at the National Museum Complex of the Philippines
Another attraction right by Rizal Park is the National Museum Complex of the Philippines. If you want to have a deeper dive into the country's history and culture, nothing can beat visiting a museum.
But do you want to know what's even better? If you love museums, you'll be ecstatic to know that within the complex, there isn't just one, not two, not three but FOUR museums that you can visit.
They are:
The National Museum of Fine Arts
National Museum of Anthropology
The National Museum of Natural History
National Planetarium
It's easy to become so captivated by the different museums. You could probably spend half a day just trying to go through everything from just one of the four buildings. The experience is nothing short of being both educational and entertaining.
Among so many things to experience in Manila, the museum visits can easily be one of the most unforgettable experiences you'll have.
Witness the sunset at Manila Bay
After a long day, before retiring to your place of accommodation, reward yourself by witnessing the sunset at Manila Bay. You'll find that many locals and foreigners alike await this beautiful and peaceful moment.
More than having a grand view, witnessing the sunset at Manila Bay can also allow you to socialize with the locals and other foreigners who are also in the area during sundown.
The view of the sunset at Manila Bay is among the best in the world.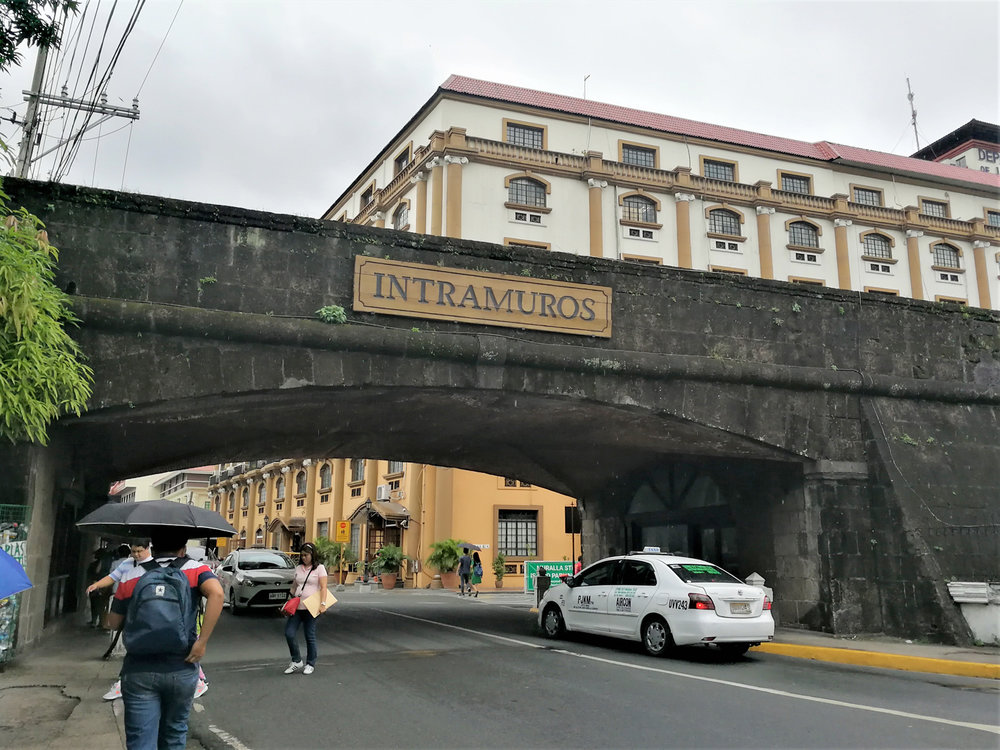 Go Back to Time at Intramuros
Ever wondered how the Philippines might have looked like in the past? What if I told you that there's a way for you to satisfy this curiosity. You can actually go back in time by visiting Intramuros.
Because Intramuros is a walled area within Manila, it has also been called the "Walled City". It is the oldest district in Manila and the walls are what seemingly separates Intramuros from the present time and keeps everything within it stuck in the past.
The structures at Intramuros still fancy the architectural styles of the Spanish era. There are still even horse-drawn carriages that you can ride to look around Intramuros in style. We recommend the Intramuros tours for you to have the full Intramuros experience. It's one of the most unique things to experience in Manila.
Visiting Intramuros is a big win as it gives you the best chance of actually immersing yourself in the history of the Philippines. You get to step into an entirely different world which is an experience you would want to try when you visit Manila.
Food Trip at Binondo
Whenever you're going to a new place, there's this one thing that you shouldn't dare want to miss: the food! One of the best things to experience in Manila is trying out different mouth-watering delicacies.
Binondo is one of the best if not the best destination in Manila for a food trip. Binondo was founded in 1954 and was also considered to be the world's first Chinatown. As such, you can expect Binondo to look much like other Chinatowns.
If you want to give your street smarts a challenge, you can navigate the oldest Chinatown on your own. There are a lot of hole-in-the-wall joints, street side shops and there are also traditional bakeries.
Especially if you love Chinese food, Binondo is a wonderland. If you want your food trip at Binondo to be more structured, you can go on a guided food and walking trip.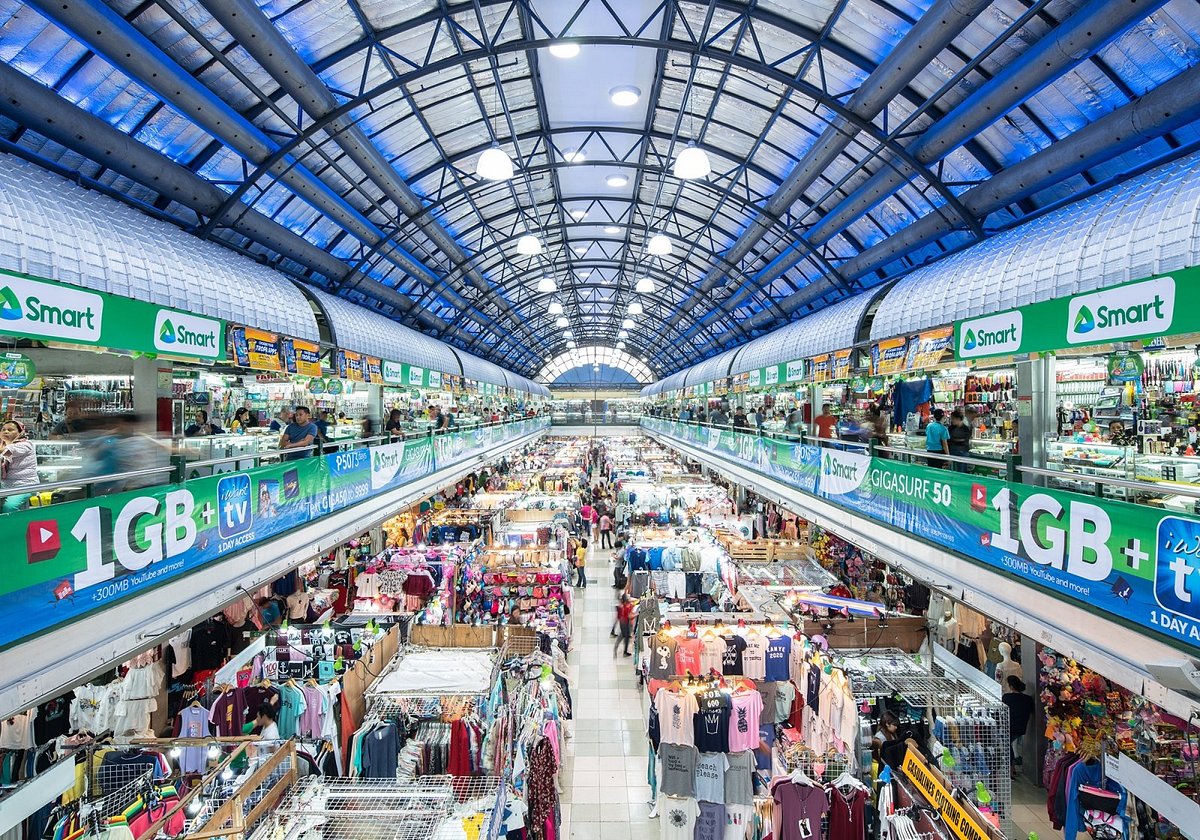 Shop Until You Drop!
If you love shopping, you're going to love Manila. Shopping is one of the most fun things to experience in Manila because there are a lot of places where you can purchase really good stuff at super low prices.
You really don't have to worry much about your budget if you know where to go. Lucky for you, we've already listed the top shopping spots where you can buy products at very affordable prices.
Here are the places that you have to go:
Quiapo
Baclaran
Greenhills Shopping Center
Tiendesitas
Another one of the best things to experience in Manila is shopping at malls. The Philippines is known for having really exquisite malls. A mall you would definitely want to check out is the SM Mall of Asia.
The mall is so huge that it has the title of being the fourth largest shopping mall in the world. Aside from shopping, the mall offers a lot of attractions, even having its amusement park. You're going to want to reserve a full day if you want to explore all of the SM Mall of Asia.
Set Your Next Course in Manila
If you want to satisfy your adventurous spirit, set your next course in Manila. Now that you know a lot of fun and unique things to experience in Manila, there should be no stopping you from not visiting the Philippines' capital.
There are a lot of things that will make the journey worthwhile. The places, the food, the people, and brand-new experiences await you in Manila. While we've listed just 7 extraordinary things to experience in Manila, we guarantee you that those don't even scratch the surface of what the city has to offer.
We've told you about the daytime adventure, we'll leave what the nightlife in Manila is like to your imagination. We can tell you one thing about it though, FUN is an understatement. Experience Manila. Make it your next travel destination. You won't regret it.