More and more foreigners are now interested in buying a property in the Philippines because of many factors such as the tropical climate, the warmth of the Philippines, and significant investment opportunities. On the other hand, many people still don't know if foreigners in the country can own property. Can foreigners buy property in the Philippines? The answer is yes, foreigners can own real estate in the Philippines, but they can't buy and own land. Foreign property ownership in our country is not absolute and restricted.
Can Foreigners Buy Property In the Philippines?
Land ownership in the Philippines is highly regulated. It is reserved for persons or entities legally defined as citizens of the Philippines or the Philippines. A company with 60% Filipino ownership is therefore treated as a Philippine national.
Expatriates interested in acquiring real or land by aggressive ownership structures must consider the provisions of the Anti-Dummy Law of the Philippines. It helps to determine how to proceed. 
The restriction on the number of foreign members on the board of directors of a holding company, which is limited to 40 percent international participation, is a vital law restriction. Another concern is that the property could be forfeited if the provisions of the law are violated.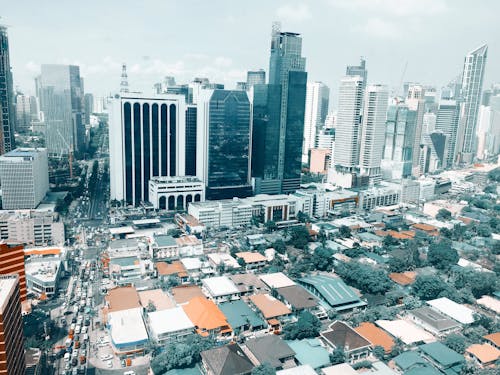 A condominium or townhouse in the Philippines may be owned entirely by foreign nationals, expatriates, or companies. They can establish a domestic corporation in the Philippines to own private property. It can be a residential lot and a commercial building lot. 
Also, it means that the company that owns the land has less than or up to 40% foreign equities. It also means that it consists of between 5 and 15 natural persons of legal age. Tthe majority of it have to be Filipino residents.
Can Foreigners Buy Property In the Philippines: Real Estate Houses
Long-term leasing of land in the Philippines is an option for foreigners, ex-pats, or foreign companies with more than 40% foreign equity. Under the Philippines' Investor Lease Act, a renewable rental agreement for an initial period of up to 50 years may be signed once for another 25 years with the Filipino landowners.
Foreign ownership in the Philippines of a residential house or building is legal until the foreigner or expatriate owns the land on which it has been built. Under the Philippine Investor Lease Act, foreigners can make long-term leases with landowners. You can also buy a house without the rights to the land.
Depending on your needs, you can choose housing types like single, single, bungalow, multi-story building, villa, etc. Carefully inspect the building and evaluate the structure, ventilation, value for money, construction quality, neighborhood, security, and proximity to shopping/entertainment/schools.
Can Foreigners Buy Property In the Philippines: Condominiums
The Philippines Condominium Act (RA 4726) expressly permits foreigners to acquire condominium units and shares of condominium companies in a Filipino condominium company up to 40 % of the total and outstanding capital stocks in the Philippines.
There are, however, very few detached houses or townhouses with condominium titles in the Philippines. High-rise buildings are mostly condominiums.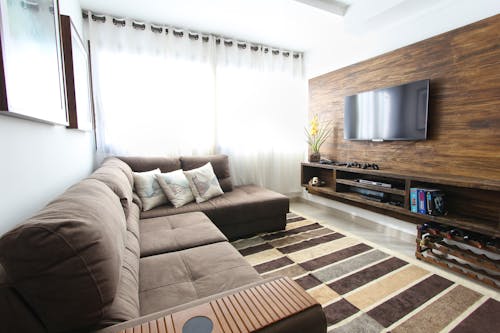 It is the most comfortable option for foreigners to purchase a single condo unit. Remember that it must be 60 percent of the building's units belong to the Philippines. Owners must pay bills for furnishings, maintenance, and maintenance, reparations, and monthly payment units, home check-ups, association fees, etc.
Can Foreigners Buy Property In the Philippines: Corporation
Foreign nationals can buy land from a company or company that owns 60 percent of Filipino citizens' holdings. However, the company must be registered with the Investment Board of the Government. It must have permission to purchase/sell or to act as an intermediary during the real estate transaction.
The area allowed by foreigners is 1000 sqm or urban area and 2.5 acres of rural areas. For all property transactions, other costs may include stamp duty, capital gains tax, registration fees, etc.
Can Foreigners Buy Property In the Philippines: The Conditions
Under the following conditions, foreigners may purchase and buy real estate in the Philippines.
The purchase of the property must be under the Constitution of 1935. The purchase of real estate should be through the hereditary estate. It means that a person who is not Filipino has inherited property or land acquired following the Constitution of the Philippines of 1935.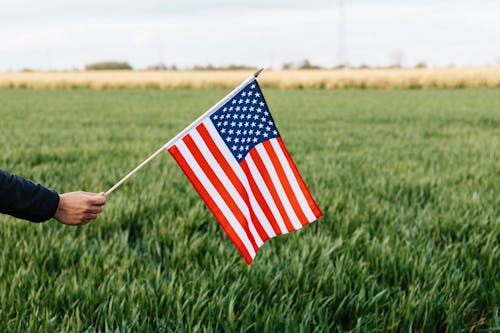 It should not be more than 40% of the condominium project units. If the property was bought by the owner when he or she was a natural Filipino citizen, it can be subjected to the law.
The ownership of former natural citizens shall be restricted to 1,000 square meters of urban land. In contrast, it shall not exceed 1 hectare for rural areas. It shall be used for the exclusive purpose of residential use under the requirements of Batas Pambansa Bilang 185. 
Marriage and Citizenship
For married couples, one or both may own land under this rule. Make sure that the overall area of the combined property does not exceed the maximum limit.
Philippine citizenship does not automatically give up for Filipinos who have married a foreigner. Under Article IV of Article4 of the Constitution of the Philippines, "Philippine Citizens who marry aliens shall retain their citizenship if they are not considered, under the law, to have renounced their nationality by their act or omission." 
An example of the Philippines renouncing citizenship is when a married spouse would swear to become a citizen of the spouse's country. Every person can buy and own land in the Philippines, even though married to a foreigner, as long as they do not renounce such citizenship. You can acquire and own property without restrictions because you are considered to have retained your citizenship.
Under the 2003 Dual-Citizenship Law, Filipino-born naturalists who eventually lost their nationality to another country due to their naturalization can regain their Filipino citizenship after swearing loyalty to the Philippines. 
After the Philippine citizenship has been reacquired, they will again be regarded as citizens. They may own real estate without restriction afterward.
Foreigners can own houses or buildings, but not the land on which the structures are constructed. A foreign person or company may only lease Philippine property and not own it. Such rent shall be subject to a long-term contract. It must be good for 50 years and renewable every 25 years.
How Is The Real Estate Market In The Philippines?
Like most places, the Philippines property market reflects the economy. It means that prices have been relatively volatile in the turbulent global economy of the past 15 years. Although prices dropped sharply in 2008 and 2009, they have mainly been upward. It came with a few peaks and troughs along the way.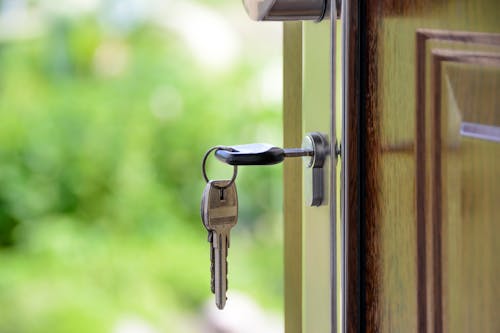 What is perhaps most important is to understand how different areas and property types work. Condominium units-particularly famous for city living-saw a price increase of 12.9% in the first quarter of 2016. 
However, there are particular signs of a slowdown in some regions of the high-end condo market in Manila. Because of this complexity, it is crucial to know the market well. You must also have local help that you can trust if you consider buying properties in the Philippines.
More Information
Like anywhere in the world, the prices of properties in the Philippines vary greatly, depending on location, size, condition, and features. However, in most cases, you can expect to have much more money at home than you would do at home. Think of a brand new beachfront condo, for instance, for less than $100,000.
When you choose the area where you would like to stay, it is helpful to work with an experienced immobilizer who can show you different properties and narrow your choices and provide general guidance throughout the process. Your agent can also help you understand the property ownership rules and what you can and can't buy as a foreigner.
When buying a home abroad, perform the transaction in a way that protects your property rights. Homebuyers in the USA have titles, but in each country, or even in every corner of a country, this distinction can not be clear. Contact an experienced real estate professional and a lawyer to ensure everything goes as smoothly as possible and protect your rights.
Tips When Buying A Property In The Philippines
Whatever the route that a foreign national decides to follow, the legal path is always essential. To simplify the process, here is a list of tips for foreigners to find the property that best fits your needs.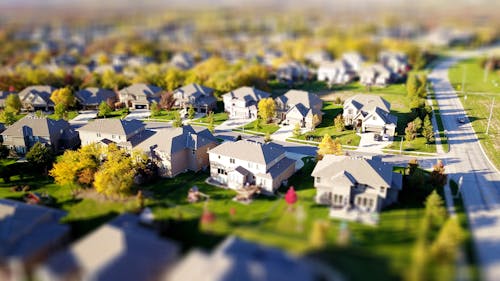 Request An SRRV
A special Resident Retention Visa (SSRV) issued by the Immigration Bureau of the Republic of the Philippines must be issued to foreign nationals wishing to retire in the Philippines. 
It is a particular type of visa that grants multiple entry privileges and the right to stay permanently or indefinitely. It may cost approximately $1,500 and must be renewed with an annual fee. However, an SSRV provides foreign pensioners with land ownership benefits in the Philippines.
Check Out Expat-populated Areas 
You may have a good idea to purchase a property in expat-populated areas, like Manila, Cebu, Angeles City in Pampanga, and the Subic Freeport Zone if you're looking for property to call home.
There are various reasons why these areas are considered expatriate and have accumulated a considerable number of foreign nationals. 
These reasons include the convenience of their location, secured communities and villages, family-friendly institutions, and transport hubs nearby. Former US military installations Angeles City and Subic have retained a great deal of their American suburban environment.
 Check Properties Online
You may want to see online property listing platforms to help you conduct your initial research, where you can view thousands of properties in the Philippines for sale or rent. 
These platforms can display the details of properties like high-quality images, location, price, and information from the seller or the broker. 
They have even search filters to adapt your search to your preferences and are intended to allow you to compare properties simultaneously. They also have loan calculators to help you determine how much funding per property would be needed.
Work With A Licensed Real Estate Broker
As a foreigner, working with a licensed real estate broker is essential to help you find your perfect home in the Philippines. Find a broker with a track record in closing transactions with a strong focus on professionalism.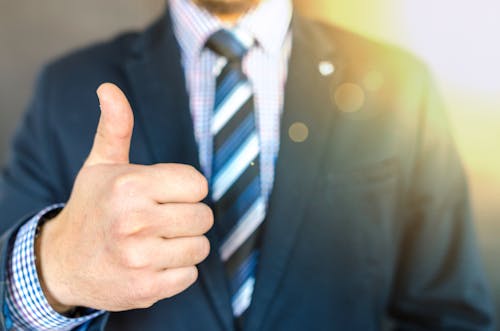 A licensed broker is also a local expert who has many links and knows more about your desired area. Therefore, he or she can show you plenty of properties to suit your needs, taste, and budget. Also, an experienced real estate agent can get you a lot for your desired property.
Don't Rush
Just because you fell in love with a property, at first sight, buying it right away isn't always wise. First, evaluate the property carefully. You should check its condition, neighborhood, and perhaps the distance from interesting, vital points. There are also neighboring areas where better options can be found.
Take Note Of The Fees And Taxes For Transactions
In addition to money shelling, keep in mind that other fees and taxes, including documentary stamp tax, transfer tax, registration fee, notarial taxes, and charges, have to be paid. Considering this, you will know whether your budget is still in check before signing the sales contract.
Be Aware Of The Rules Of Procedure In The Philippines
Subdivisions and properties usually have rules and regulations to be followed so that a clean, orderly, and peaceful community is preserved. It is better to know these rules to determine whether you agree with them all or if there are rules that you do not agree with if you need to find another property.
Final Words
The purchase of property in the Philippines is a significant financial and emotional investment. It is a lovely country with friendly people, marvelous geography, and a great style of life. However, it is essential to correct your facts and do detailed research before you start the process so that legal troubles and risks are avoided. It can be complicated to buy property in the Philippines, and there are restrictions on how foreigners purchase land and property. It means that it is easy enough to fall into scams and crashes.