Located in North Luzon 's administrative Mountain Province of Cordillera, approximately 415 km from Manila, Sagada tourist spots offer a relaxing break from the hustle and bustle of city life. Some attractions in Sagada can be reached by hiking in the northern Philippines like Baguio and Banaue. You can climb a mountain, descend to waterfalls or try to keep balance with rice paddies and recall them in caves. 
Whether your search for a break from the hot and wet climate of the lowlands or an enjoyable outdoor experience, this list of activities in Sagada will help you create the perfect mountain journey.
Sagada Tourist Spots
In addition to the hospitality and untouched culture of the region, Sagada also has sumptuous cuisine. Here are the best things to do in Sagada and see!
1. The Hanging Coffins
Hanging Coffins are one of the remaining signs of the rich culture that once thrived in the Cordilleras. It shows the ancient custom of the Kankanaeys to bury their ancestors, which they follow for hundreds of years and continued to do until the 2000s.
The Sugong Hanging Coffins are high up on calcareous cliffs. This burial is an ancient tradition still practiced by some of the Sagada people. Suspending the coffins of their deceased loved ones on the mountain cliffs is said to bring their souls close to the sky. The hanging coffins in Sagada are on the road to the entrance to the Sumaguing Cave.
A half-hour walk down the valley can take you to the hanging cassocks if you want to see them closely.
2. Peak in Kiltepan
In a film called "That Thing Called Tadhana," Kiltepan Peak was not the first to show the beauty of Sagada in the world. A sunrise in Kiltepan Peak is a kind of sight you definitely don't want to miss, but unlike in the film, you don't have to get heartbroken just to know how beautiful it is.
3. Marlboro Hills
Marlboro is another place where a spectacular sunrise can be witnessed over a sea of clouds. Although Kiltepan Peak is the most common option in this category, Marlboro Hills is better. It has a 360-degree view of the windy sea, but it is also less crowded and an excellent place for sunsets.
4. Sumaguing Cave
You've got Sumaguing Cave covered if you're looking for an exciting adventure that will test your limits. It has the most substantial building chamber over the years, which contains natural rock formations.
You 're going to get wet and dirty, so wear comfortable clothing. At some trek, you will have to go barefoot so that you can handle the rock better. Going inside the cave, you will find impressive rock formations like "The Curtain," "King and Queen," "The Serpent," and more. It will take about 2 hours to explore the Sumaguing Cave.
Try the harder connection to the cave, an underground passage between Sumaguing Caves and Lumiang Caves. The cave connection will take you through small tunnels, swim in underground pools, and rappel on underground rock faces, which will last about 4 hours.
5. The Cave of Lumiang
Right at the entrance to this cave, some coffins have been there for 500 years. The small coffins are piled up and blend with the surrounding rock.
According to local people, the corpses were put in a fetal position, and people assumed they wanted to leave the world as they were. The Lumiang Cave is also on the other side of the problematic Sumaguing-Lumiang cave connection so that you can see the piled coffins on your cave tour.
6. Echo Valley
Echo Valley is also a popular site for hanging coffins in Sagada. This is named for the way echoes are felt in the whole valley when you scream. To get there, you have to pass the Anglian Church of St. Mary and the cemetery and walk down the valley; it takes about 15-20 minutes to reach the hanging coffins.
After visiting the hanging slopes, you can walk through the Echo Valley, take a deeper walk into the valley to a subterranean river, and explore the Bokong Falls before heading back.
7. St. Mary, the Virgin Church 
Old Churches have been preserved in most parts of the country since they are a land of Christian faith – one of them is St. Mary the Virgin Church in Sagada. It was the oldest church in Cordillera and built by American missionaries at the beginning of the 1900s. It was founded and spread the Christian faith in Sagada by Reverend John Staunton.
8. Bomod-Ok Falls
One of the most magnificent cascades in the Cordilleras is probably the Bomod-Ok Falls. Getting to this drop will challenge you to so many levels, but especially if you are a keen waterfall chaser is worthwhile.
9. Rock Inn Cafe
Nestled a few kilometers from the city, there is the humbly Rock Inn Cafe, which houses a beautiful restaurant and a vast orange garden where you can pick up a minimum of P50. If you liked to pick Baguio strawberries, you'd like to select an orange from the Rock Inn. Know that you can pick as many oranges as possible, but whatever you choose should be taken into the orchard. Otherwise, you will pay per kilo for the oranges.
10. Hills of Blue Soil
Sagada has some of our country's strangest things, and the Blue Soil Hills is no exception. Picture a hill ride, concealed in the hilly landscape of Sagada, surrounded by pine trees, with a dreamy baby blue hue. It is a spectacular place to relax and simply be with nature for a while away from the crowded city.
11. Museum of Ganduyan
One of the most visited spots in Sagada is the Ganduyan Museum, famous for its anthropological sculptures. Ganduyan is Sagada's old name, and some of the oldest objects used by local people are housed in the museum. 
Also, these are influenced by visions, gems, and other objects from Kankanay. This museum houses many of the local cultures and history of Sagada and represents them.
12. Lake Danum
If you enjoy water and picnic, Lake Danum is one of the locations you need to see in Sagada – better known as Lake Banao. It is estimated at four kilometers from the town hall. Although the lake is small and is more a pond, this body of water overflows in the rainy season. This also goes down to the river Balas-iyan.
It should be remembered that during summer the water is poor and brown to orange. It turns green to turquoise in the rainy season.
13. Rice Terraces
You can see this magnificent rice terrace in Barangay Aguid on your way to Bomod-ok falls when you choose the old road. As in Batad Ifugao, this rice terrace is stonewalled, but not as tall as in Batad.
14. Sagada Saturday Market 
Without the shopping experience, your trip will not be complete. Sagada also provides substantial shopping opportunities like the Saturday Market of Sagada. The town center is turned into a big market every Saturday if you are looking for unique items such as fresh goods, household products, and local hand-woven goods.
Best Time To See Sagada Tourist Spots
The weather in Sagada resembles Baguio-chilly in both dry and wet seasons. It's a haven away from humidity in other Philippine cities as it is located in a mountainous region and is a booming business of bountiful fresh fruit and vegetables.
The best time to visit Sagada is in the wet season (November-February), where temperatures fall to as low as 4 degrees Celsius can be expected.
The wet season is also the time to harvest fruit and produce to taste the best of Sagada and to take part in festivals. The only downside would be the crowds because this is also seen as travelers' peak season.
Indeed, specific festivals happen between October and January to celebrate the harvest season. Rice is also honored at Begnas Festival, a sacred tradition of thanksgiving, which takes place three to four times a year.
Panag-etag, a Sagada-born festival, is the traditional local people make to preserve their ancient cultural heritage, encourage ecotourism, and improve their economy. Every year from 30 January to 2 February, every visitor may take part and participate in various ceremonies (parades, holy mass, rituals).
A Tip
To avoid dense crowds, you can go just in time (June to October) before the rainy season starts. Owing to rain showers, you should expect a colder climate than normal so that raincoats and umbrellas can keep you warm.
Summertime in Sagada is also the dry season (March to May). Prepare for reasonable crowds and warm weather so comfortable to wear. Secure your trip according to your vacation schedule by planning and checking weather conditions and calendar events to prepare you for the weather and the crowds.
Reasons Why You Should See The Sagada Tourist Spots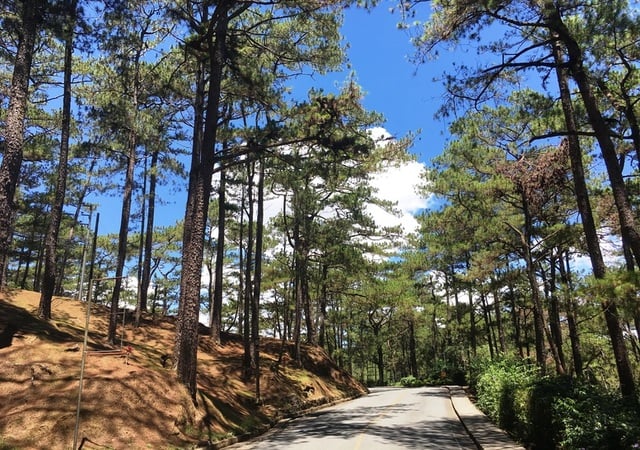 It is a beautiful mountain place. If you enjoy the time with nature or want adventure tourism, this is the perfect place for you. Even on the drive to Sagada, the waterfalls and mountains on the roadsides take your breath away.
This place's indigenous culture is truly fascinating and worth exploring. Visit the Ganduyan Museum in front of the Municipal Center to learn about Sagada 's culture and the local tradition. When you get lucky with the times, it will be fun to catch up with their traditional celebrations. Join Sagada on all holy days to observe the custom of the Panagapoy. Panag-apoy means to "light a fire," which is a unique means to remember the dead by lighting small fires on the ground near their loved ones' graves.
Perfect for Climbers and Trekkers
With calcareous towers throughout the town, you will have one of the sweetly tiresome walks. Explore the Echo valley and visit Sagada, or spend some time in Sumaguing Cave and Lumiang Cave. Would you like more adventure? Visit Bomod-ok and Bokong Falls, take the kayak in Lake Danum, try zipline near Echo Valley or watch the sunrise early in the morning to Kiltepan.
It is one place you 're never going to feel lost. Tourism is very well structured, and guiding organizations are available here. Even you go on an ad-hoc journey, you will have no problems fully explore this place.
What To Wear At Sagada Tourist Spots
Pack lightly, but with balance. Based on the season, you can carry light and comfortable clothing to fight the cold and activewear for hiking and trekking. Bring your sandals, slippers, and a first-aid kit for movement sickness and accidents.
What To Bring At Sagada Tourist Spots
Make sure medicine is delivered. The way to Sagada contains lots of twists, turns, and bumps that you have to remedy your movement and height problems.
Travel responsibly. Refuse plastics and utensils for single use. Bring your lunch boxes and waste management utensils. Sagada is an environmentally friendly destination, and every traveler is encouraged to practice and be a good manager for responsible travel.
Final Words
If you are dreaming of a peaceful fortress away from the busy concrete jungle, it is a sign that you must go to Sagada and discover its tourist spots. Gather your family, invite friends, call a special person, or go your own – take this time to pick up your thoughts and reward yourself for a well-deserved break in Sagada.